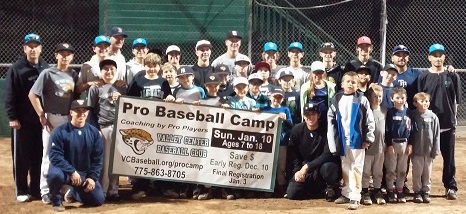 There is nothing more rewarding than seeing the success of our local Jag camp kids!  Now that the season is imminent, it is exciting to see how much work they have put in with the knowledge and skills they learned at the 2nd annual Jaguar Pro Camp in January hosted by the Valley Center Baseball Club and the seasoned pros that work with the club: Padres Dominican Team Manager Jeremy Rodriguez, Boston Red Sox's Pitcher Mike McCarthy, Toronto Blue Jays' Catcher Martin Medina and Tampa Bay Rays Infielder Oscar Sanay.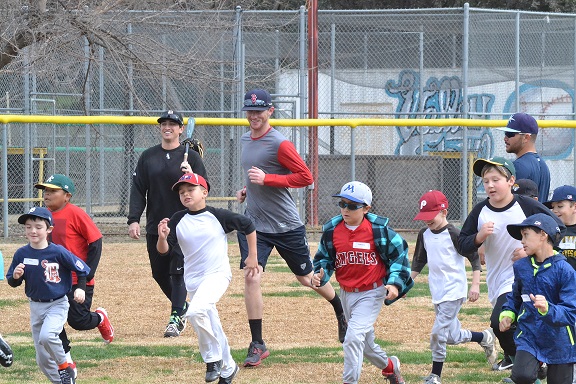 The camp started with a group stretch led by the pros. Then skills, fun, and games continued until lunch, after which Mike McCarthy threw a full bullpen session with Martin Medina, allowing the kids to experience it up close. The afternoon brought more skills and games, and the day was concluded with a Q&A and photo session with the pros.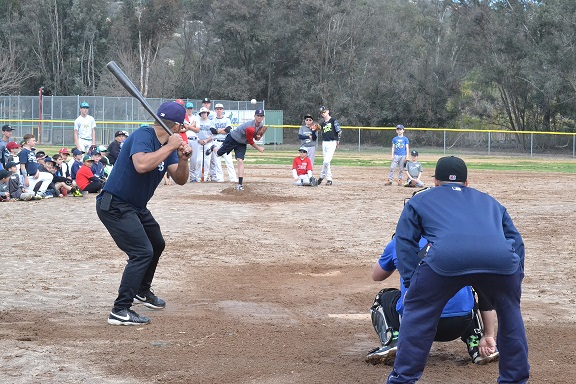 Both the Valley Center High School and Little League seasons kick off March 5, 2016 so it's a great time to support these kids and recognize the work they are putting in to take their game to the next level.
And of course, the Valley Center Baseball Club will continue to support the community in our mission to help develop local kids who want to continue playing baseball together, while improving their skills. The club enters its 3rd year in the commitment to bring better prepared players who are in tune with each other, all the way into the high school, in keeping with the "One Town, One Team"  baseball dream for Jaguars.