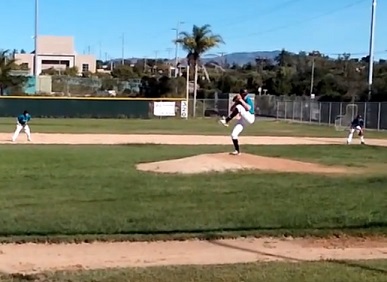 The Valley Center High School baseball program, in cooperation with the Valley Center Baseball Club, will be conducting summer, fall, and winter sessions for player development starting mid-June.
To facilitate the two programs working together, Coach Dan Egan, Head Varsity Baseball Coach for VCHS, will be joining the VCBC coaching staff as an assistant coach.
"We are happy to have Coach Egan on board as part of the cooperation of our club with the high school," explains Rob Baranowski, president of VCBC. "For all of the years of our club's existence, our goal has been to improve players before they enter high school and to give them a chance to play together as a team. Having Coach Egan as part of our program validates this."
Practices and games for the JV level team will be on the high school varsity field. The team will be welcoming current high school players, incoming freshman, and others who are interested in joining the high school team who might have not gotten the chance to play in previous seasons.
The developmental program will focus on fundamentals during these off-season sessions to help improve the quality of baseball at the high school, to introduce players to the high school baseball mentality, and to provide the high school coaches a chance to directly work with players.
The summer session's focus will be hitting, heavily utilizing the two batting cages currently being renovated at the high school. The fall session, supplemented with coaching from Minor League players and Padres' coaching staff during their off season, will focus on situations and baseball IQ. The short winter session will focus on game play in preparation for the spring season.
For incoming freshman, this provides an opportunity to start playing on the field that they will be calling home for the next several years. The varsity baseball field is the best facility in the area, and players will be able to enjoy playing on it as well as learning how to take care of it in high school tradition.
The first workout will be on Wednesday, June 15th, from 5-7pm. Any interested players should show up for this first workout session, and a roster will be selected from those in attendance. Games against other high schools and travel ball programs will be on Saturdays, starting as soon as June 18th.
Interested players should provide their information on our registration page, or sending an email to This email address is being protected from spambots. You need JavaScript enabled to view it.